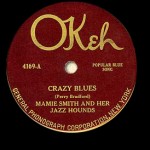 Your comments are more than welcome. You can either leave them directly on the blog (ABOUT-page) or you can use the form below to contact me by email.
Before leaving a comment or reaction on the blog, you will however need to register first. Don't hesitate, the procedure runs smoothly.
Are you a user of Facebook ? Feel free to come over to my facebook page.
bluesy greets from erwin